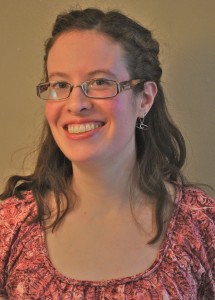 Alexandra is an award-winning editor, writer, and writing coach in Denver, Colorado. Because she is originally from New Jersey, you won't find her decked out in Broncos gear every weekend (it's great when they win, though). She has helped clients publish books on health and nutrition, business and leadership, spirituality, and personal development. On book launch day, she is notoriously as excited as the authors themselves (fair warning). She adores a good novel and is excited to support, in any genre, a diversity of voices in print.
She also loves a good blurb, wordsmithing many a knockout back cover copy, website copy, or newsletter.
Alexandra is the President and former Marketing Chair of the Colorado Independent Publishers Association, a nonprofit statewide cooperative of authors, independent book publishers, and publishing professionals. She has a bachelor's degree in European Studies from The College of William and Mary, a Certificate in Linguistics from the University of Canterbury, New Zealand, and a Master's in Applied Linguistics from Trinity College, Dublin. Find her on LinkedIn, Twitter, or with her nose in a book. When she's not working with words, she's outside somewhere, because other than with literature, that's the best place to be.